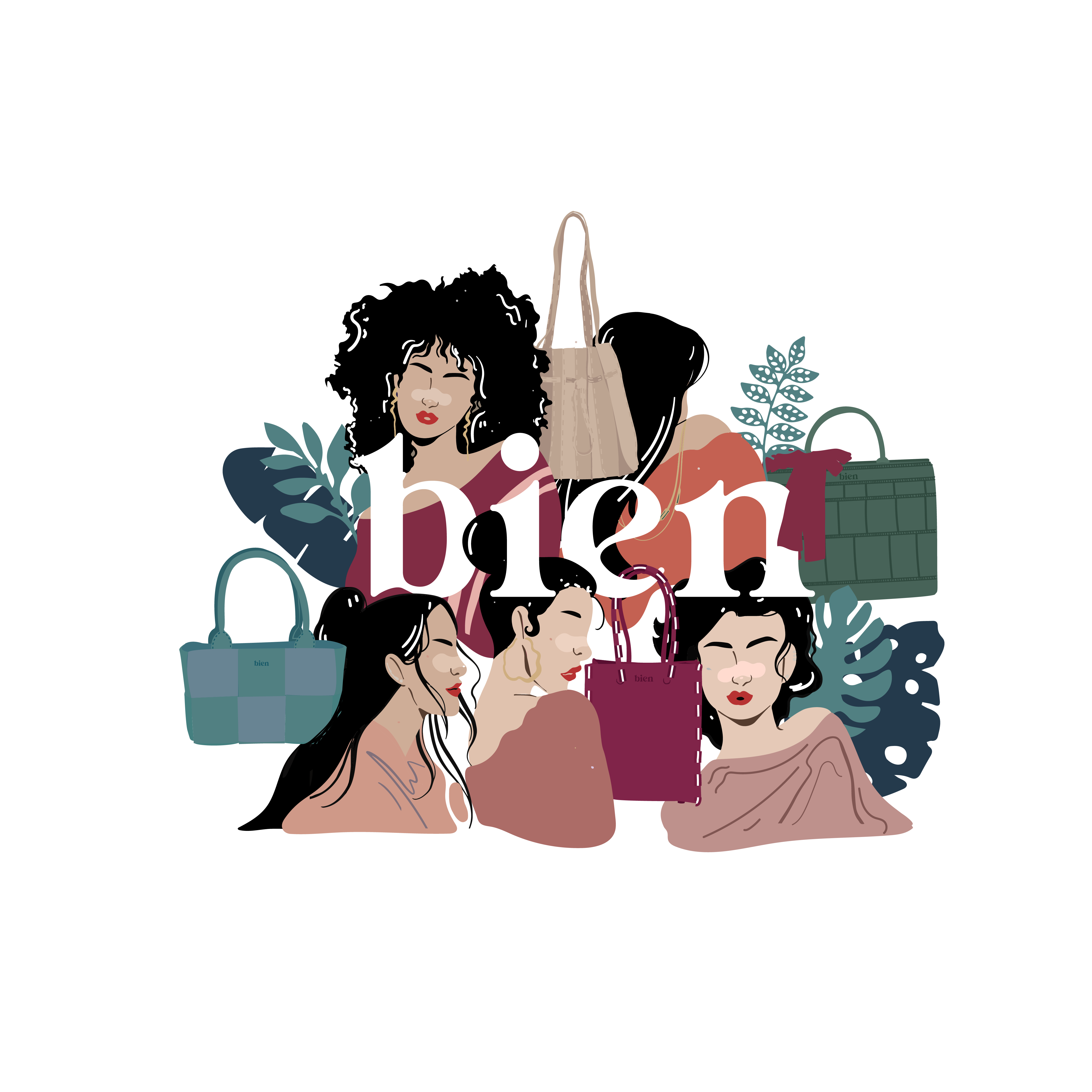 BIEN, or known as Shopatbien, is a truly Indonesian brand. BIEN comes from a Spanish word meaning "well, comfortable, and cozy." The brand has been present on the market since 2021, and is acknowledged as a fun, unique, trendy, and affordable Indonesia's local bag brand.
Empowering young women to express themselves freely through a trendy, cute, more colored bags
Emphasizing on high quality, animal friendly materials (we never & won't sacrifice animals)
Developing new 'bags culture' through a wide range of a fun, unique, trendy, and affordable bags to young women
Making BIEN more than a bag through building a strong community of #bienbabes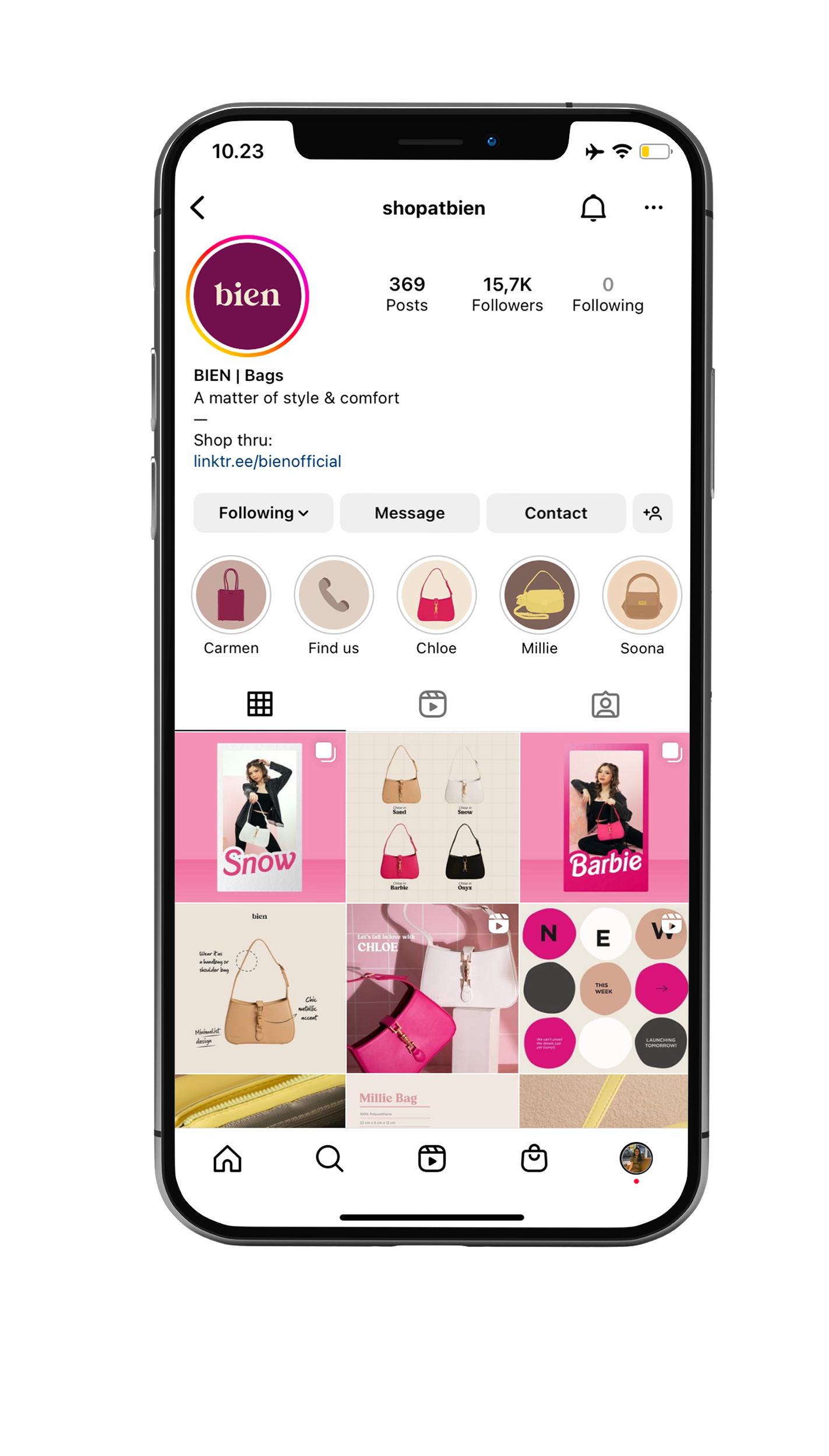 Instagram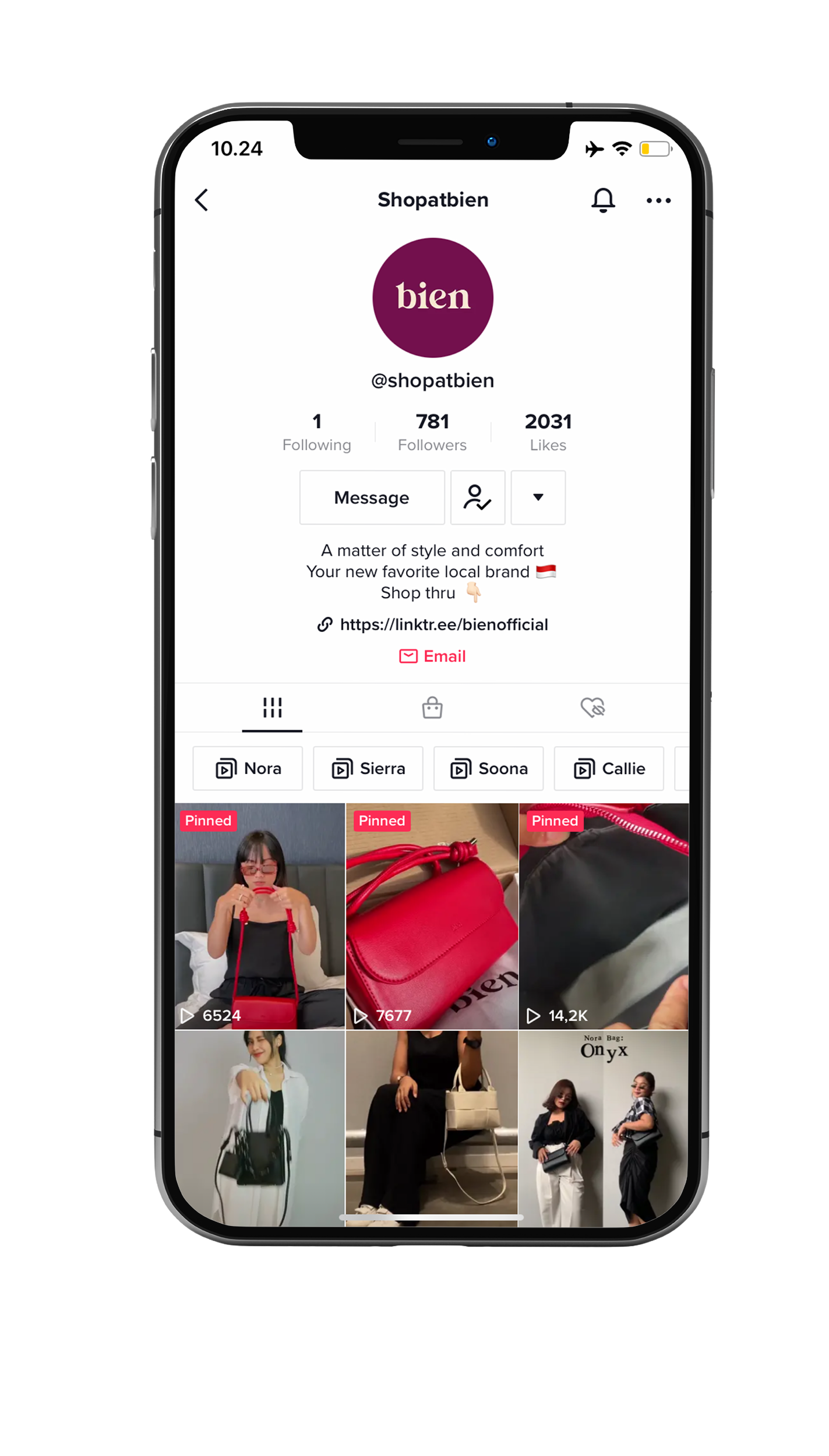 Tiktok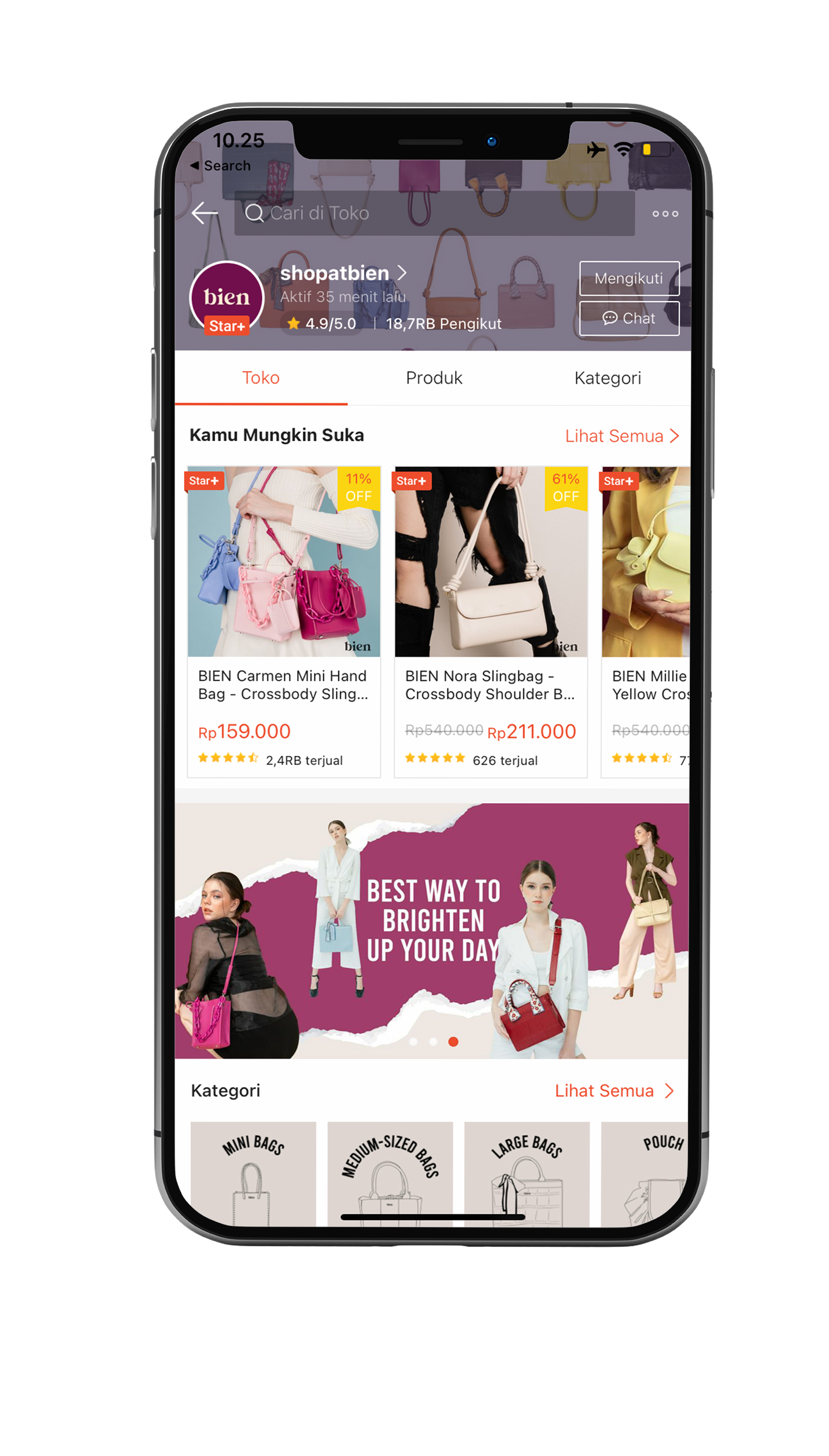 Shopee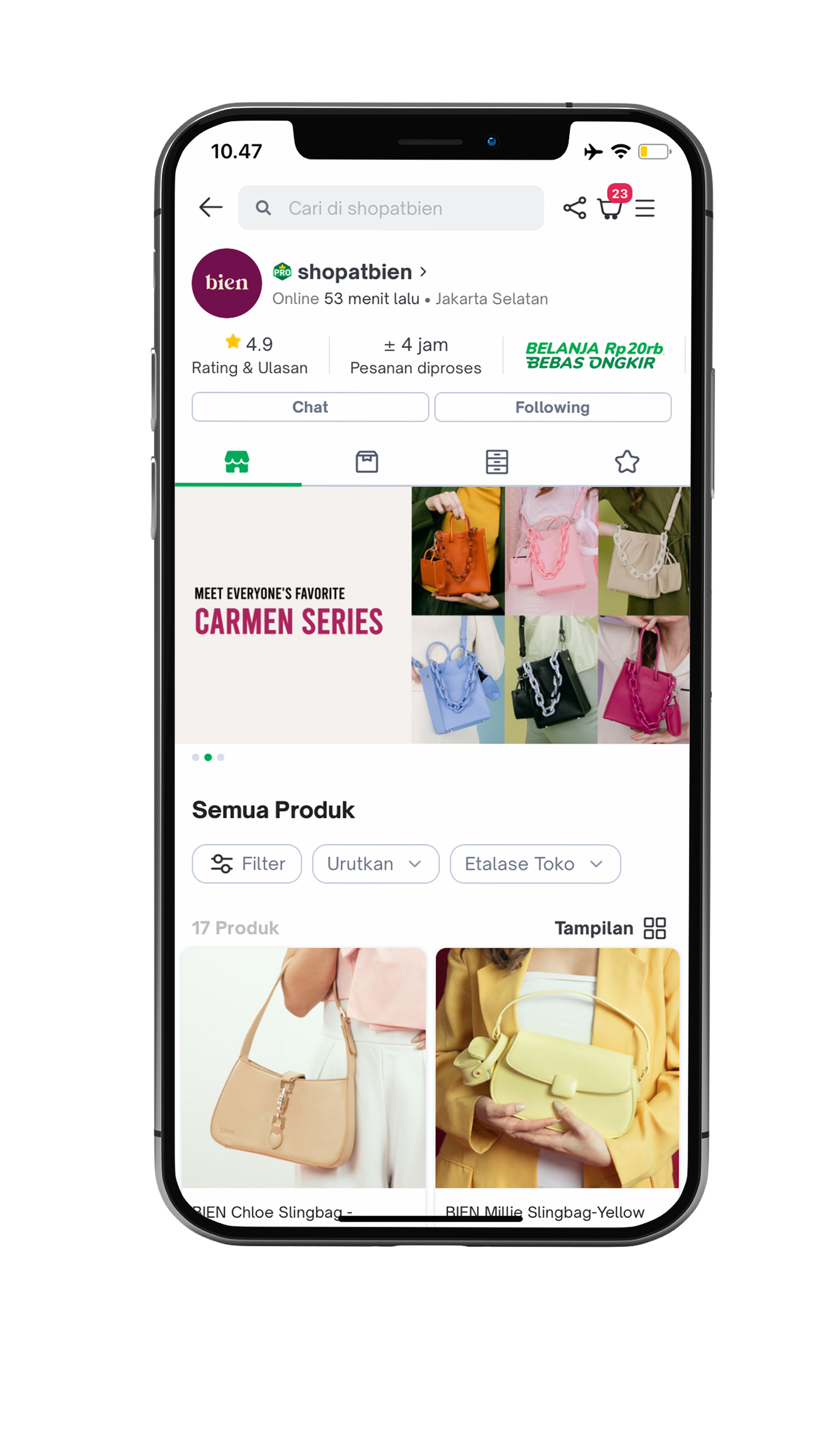 Tokopedia
Shopatbien aims to give every young woman the freedom to express their style with a peace of mind that our bags won't irritate their skin or hurt their wallet.
Founded in 2021, Shopatbien seeks to create a collection of statement pieces for young women. We aim to bring and to present a wide range of unique, affordable bags with trend-focused colors and designs.
We use animal friendly materials and never sacrifice animal skins for our bags. All Shopatbien's bags are manufactured with 100% durable synthetic leather materials which are best in class to ensure the bags' longevity.  Browse our stylish range of bags, from handbags, shoulder bags to sling bags in various colors. 
Puas bangettttt beli tas iniiii. Dengan harganya yang cuma 200an ribu dapet tas nya itself, pouch di dalemnya (secured with buttons on each side), sama tali selempang nya. Jadi bisa jadi handbag, shoulder bag, sama crossbody bag. Bahannya juga bagus, bukan yang kaleng2. Cocok banget buat dipake sehari-hari. Datengnya terbungkus rapih dalem dust bag, boxnya juga cakep banget. Everything was very well packed. Will definitely repurchase from this shop!
Mini Bags
Baby Estelle
Carmen Series
Medium-sized Bags
Callie (small)
Chloe
Estelle
Millie
Norae

Large Bags
Callie (large)
Estelle Tote